By John W. Whitehead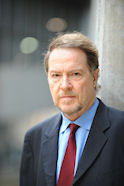 When the World Trade Center crumbled to the ground on September 11, 2001, it took with it any illusions Americans might have harbored about the nation's invincibility, leaving many feeling vulnerable, scared and angry. Yet in that moment of weakness, while most of us were still reeling from the terrorist attacks that claimed the lives of some 3,000 Americans, we managed to draw strength from and comfort each other.
Suddenly, the news was full of stories of strangers helping strangers and communities pulling together. Even the politicians put aside their partisan pride and bickering and held hands on the steps of the Capitol, singing "God Bless America." The rest of the world was not immune to our suffering. United against a common enemy, we seemed determined to work toward a better world.
Sadly, that hope was short-lived.
Long before the bodies buried under the rubble were recovered, the Bush administration was hard at work hatching plans that would push America down a path of destruction marked by ill-fated foreign policies, corporate primacy, a draconian security regime and an emerging surveillance state. With no clear plan except to oust the Taliban and their Al-Qaeda affiliates, Bush haphazardly invaded Afghanistan. The rush to invade Afghanistan, a country that most Americans knew nothing about, would signify the beginning of the longest war in American history.
It would not be long before the Bush administration turned its sights on Iraq. Despite the fact that Saddam Hussein had no connection to the 9/11 attacks and Iraq possessed no weapons of mass destruction, the American war machine went into overdrive in an effort to incite American allies and the United Nations to wage war against Iraq.
Meanwhile, just a month after the 9/11 attacks, Congress passed the nefarious USA Patriot Act, which gutted the Bill of Rights. The Patriot Act gave the President unprecedented and unconstitutional powers to spy on, monitor and police American citizens. A clever title, public fear, and congressional ineptitude made the Patriot Act a shoo-in. And it was passed without debate and without our so-called representatives even having read the legislation. In this way, through so-called democratic measures, America began a terrible antidemocratic decade.
A new but dangerous era was dawning in America, bringing with it death and destruction for American soldiers and Iraqi and Afghani civilians. It would be an era of corporate domination at the expense of social services and working class citizens. It would be an era of pat-downs, SWAT team raids, unlawful imprisonment and torture. Yet blinded by hatred, choked with fear and grief, Americans closed their eyes to the emerging threat posed by their own government.
Desperate for certainty in a world that was anything but, most Americans fell in line with the president's leadership, leaving those who questioned the president's authority to be subdued and labeled unpatriotic. The media, having long since abdicated its role as a watchdog, quickly became the mouthpiece of the war machine.
Under cover of its "war on terrorism" and in blatant violation of constitutional and international law, the Bush Administration opened the door to a host of shadowy dealings involving extraordinary renditions, unlawful imprisonment and torture. Meanwhile, the U.S. established penal colonies in Guantanamo Bay in Cuba and Abu Ghraib in Iraq where prisoners not charged with any crime nor brought before any court could be kept in isolation, save for the attentions of certain depraved and sociopathic members of the intelligence agencies and armed forces who delighted in subjecting their detainees to all manner of torture. These atrocities further damaged America's already tarnished reputation and deepened anti-American sentiment worldwide. Moreover, by eschewing international law and the core values contained within the Bill of Rights, America has, in many regards, become the enemy of freedom.
Indeed, whatever success America has had in routing out terrorists over the past decade has been overshadowed by the new society in which we live. Suspicion, fear and ignorance are the new norms. We have made enemies of one another, turning the people we don't agree with or understand–be they Muslim or Christian, Republican or Democrat–into fictitious boogeymen who want to destroy our livelihood.
Today, we find ourselves charting hostile territory. While we were distracted by military carnage overseas and color-coded terror alert systems here at home, the economy has crumbled at the hands of corporate oligarchs, reckless bankers and an escalating national debt. Corporations continue to rake in profits and benefit from taxpayer-funded bailouts, while middle- and working-class Americans struggle to make ends meet. Our government leaders, gridlocked by partisan politics and the endless quest to get re-elected, have altogether failed in their duty to represent us and our vital interests. Our military, tasked with policing America's global military empire, has been stretched to the breaking point. The police presence in America has exploded, with unconstitutional and brutal police tactics increasingly condoned by the courts. The right to be considered innocent until proven guilty has been usurped by a new norm in which all citizens are suspects in a surveillance state. And the right to travel has been subjected to draconian security measures that fail to make us safer.
I highly doubt this is the America that the victims of 9/11 would have wanted to live in.
Thus, as we approach this anniversary, we owe it to those who lost their lives on 9/11 and in the war-filled years since to do more than offer up amorphous patriotic tributes to their courage. Rather, let this anniversary be a wake-up call to a sleeping nation to rouse ourselves from a spirit of complacency and take our government leaders to task. The politicians will not act unless they are pushed. Thus, it will be up to us to confront the abuses of our government. Let us dismantle our military empire. Let us take care of our poor, our downtrodden. Let us push back against the surveillance state. Let us put human dignity above corporate profits. If not now, then when?
Constitutional attorney and author John W. Whitehead is founder and president of The Rutherford Institute. He can be contacted at johnw@rutherford.org. Information about the Institute is available at www.rutherford.org.